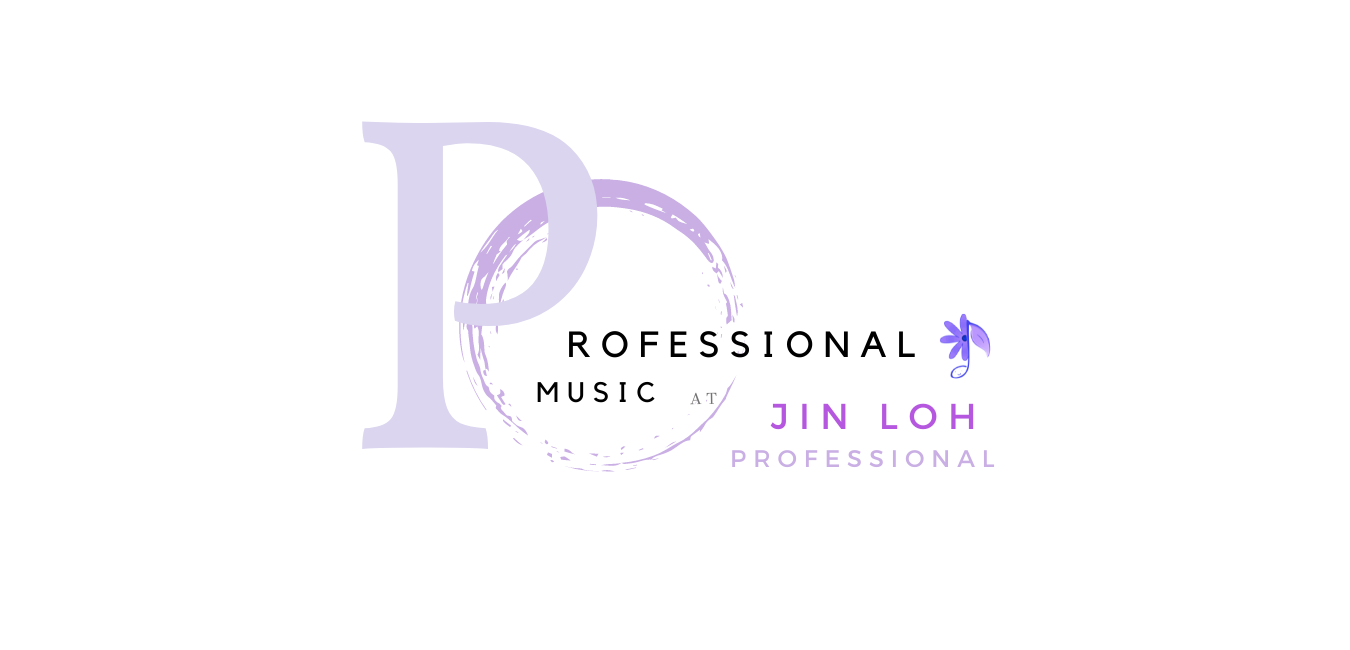 About Ms. Jin Loh
Professional Musician/ Sound Therapist
~ Jin Loh Professional Music (since 1999)

---
A Little Background About Ms Jin Loh's Secondary School Academics Performances
Throughout the last 2 years of Ms Jin Loh's secondary school exams, she had always scored first place in her class.
Not only first place in her own class, Ms Jin Loh's academics school result was also the first place in whole school. She scored the first place in whole school (whole of form 4) during the second last year of her secondary school's final year end exams.  
In that same year when Ms Jin Loh's school academics results was the first in her whole school, Ms Jin Loh also sat for 3 advanced music exams (grade 8 and music diploma exams) for 3 different musical instruments.
Juggling between studies,  practice for 3 advanced level music instruments exams, Ms Jin Loh also took the responsibility to continue to be a school prefect for 5 years in her secondary school years.
---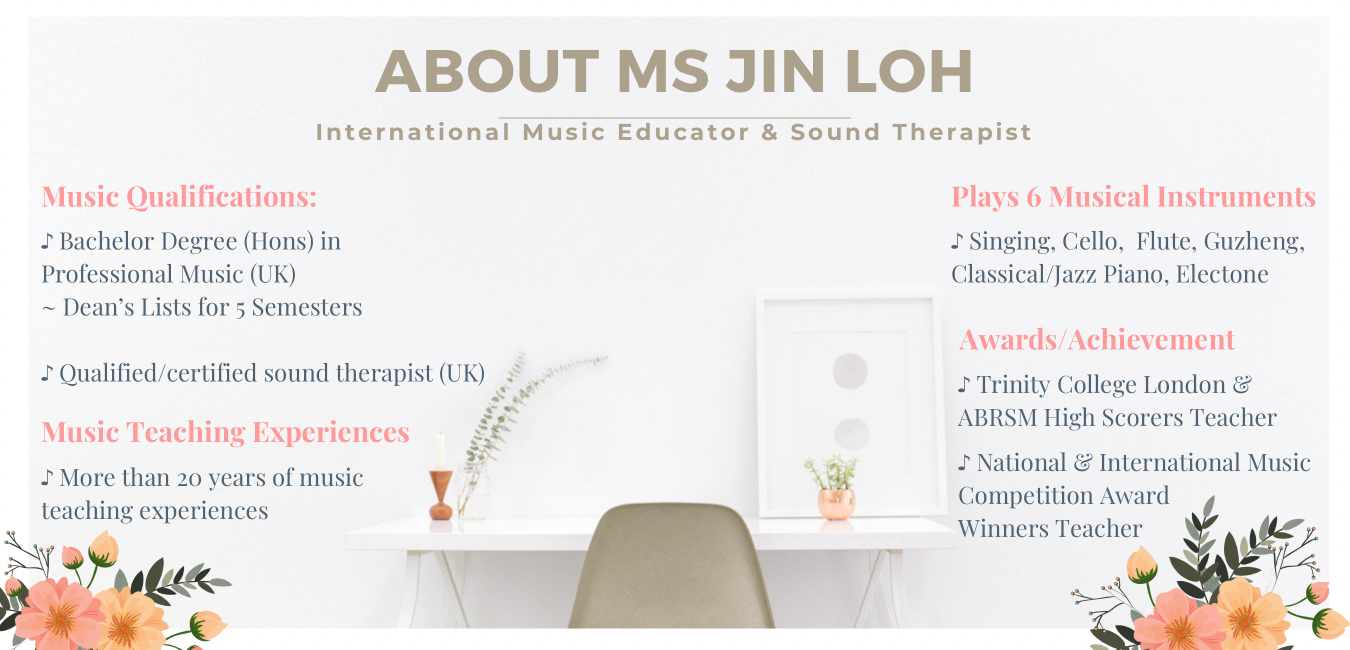 Ms Jin Loh's Music Background
Music is a passion with Ms Jin Loh. After her secondary school's education, she decided to pursue her tertiary education in music.
In music college/music university, Ms Jin Loh was accepted into the Dean's List for 5 semesters. Ms Jin Loh holds a Bachelor Degree (Hons) in Professional Music (UK). She studied and received many years of formal training in various music genres, for example, Classical Music, Jazz Music (eg. Latin Music, Swing, Ballads, Jazz Waltz)  and also Oriental Music/ Chinese Music. 
Ms Jin Loh is an all rounder in the field of music.  She was trained and studied formally in the field of:
♪ music arranging (for vocal and instrumental jazz/contemporary music),
♪ music composition and lyrics writing,
♪ music improvisation (jazz music)

♪ music performance in various genres eg. Classical Music, Jazz Music, and Oriental/Chinese Music,
♪ music history (both Classical Music and Jazz Music History)
♪ music theory (both Classical and Jazz Harmonies)
♪ music ear training (both Classical and Jazz Ear Training: eg. full transcriptions of jazz music)
♪ film Scoring
♪ sound therapy (Ms Jin Loh is a certified sound therapist)

Since elementary music levels, Ms Jin Loh already received her music training, learning different musical instruments under several music instructors with Master Degrees in Music. 
Besides being a professional musician, Ms Jin Loh is also a qualified/certified sound therapist, MCMA. She is a sound therapy practitioner of the Complementary Medical Association (UK). She scored FULL marks in ALL her sound therapy exams, including Quantum Physics (eg. frequency, vibration, energy).
As a certified sound therapist, Ms Jin Loh is able to use specific sound frequencies and various healing instruments to help people to restore their natural energy and improve a person's health condition through the power of sound.
Besides music, Ms Jin Loh also learnt and received formal training for few years in art and dance (ballet). 
Ms Jin Loh has developed her own, unique teaching methods by incorporating her knowledge in art, dance and sound healing into teaching her students, the art of music.
Ms Jin Loh has been teaching and training new generation of musicians for more than 20 years. Some of her students are now national and international music competitions winners; Trinity College London and ABRSM music exams High Scorers; orchestral players and music teachers.
Ms Jin Loh is a high demand international music teacher, music educator who teaches students from various countries, eg. Japan, Korea, UK, US, France, Australia, Hong Kong and Singapore. 

Ms Jin Loh speaks 4 languages: English, Chinese (Mandarin & Cantonese), Malay and Japanese
Letters of Commendation Received from Trinity College London (UK) & ABRSM (UK)