♪  Miss Jin Loh's Students Achievements(^^)  ♪

Year of 2018 Miss Jin Loh Received Trinity College London (UK) Letter of Commendation/Appreciation for Her Outstanding Music Students Exam Results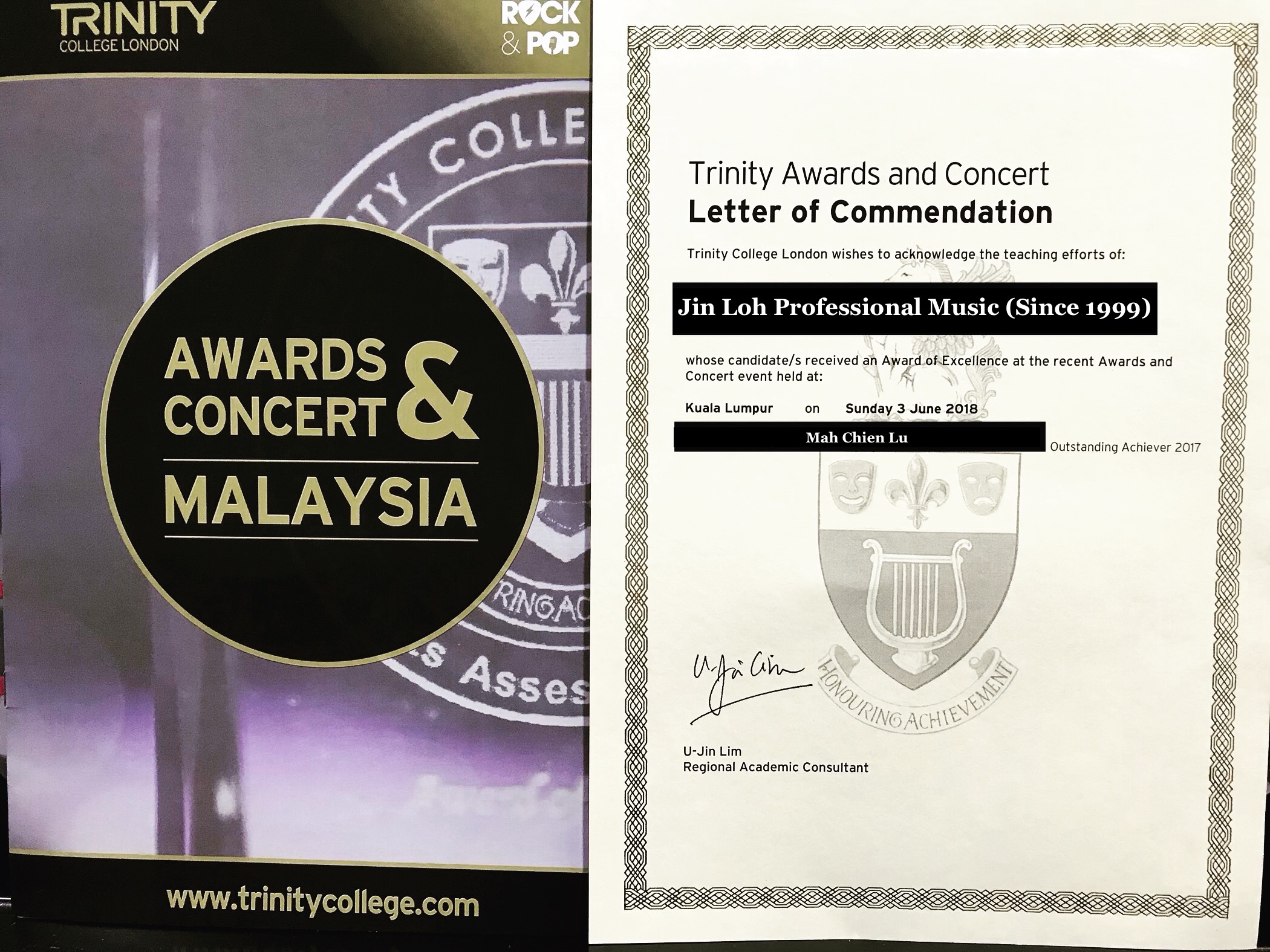 Miss Jin Loh Received ABRSM (UK) Letter of Commendation/Appreciation for Her Outstanding Music Student Exam Result 



The 5th Hong Kong International Music Festival 2018 Music Competition Winner - Bronze Medal (Malaysia Region)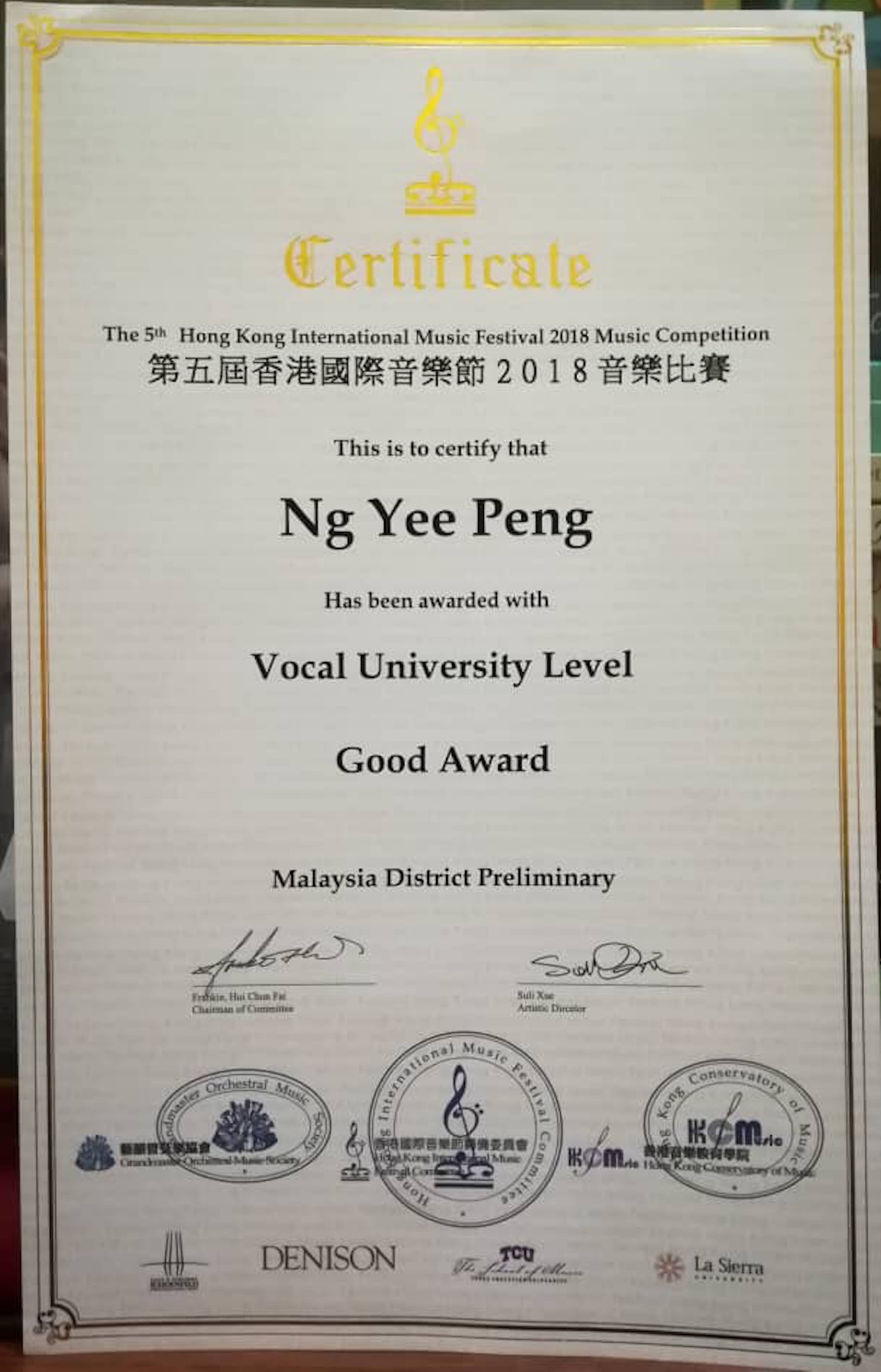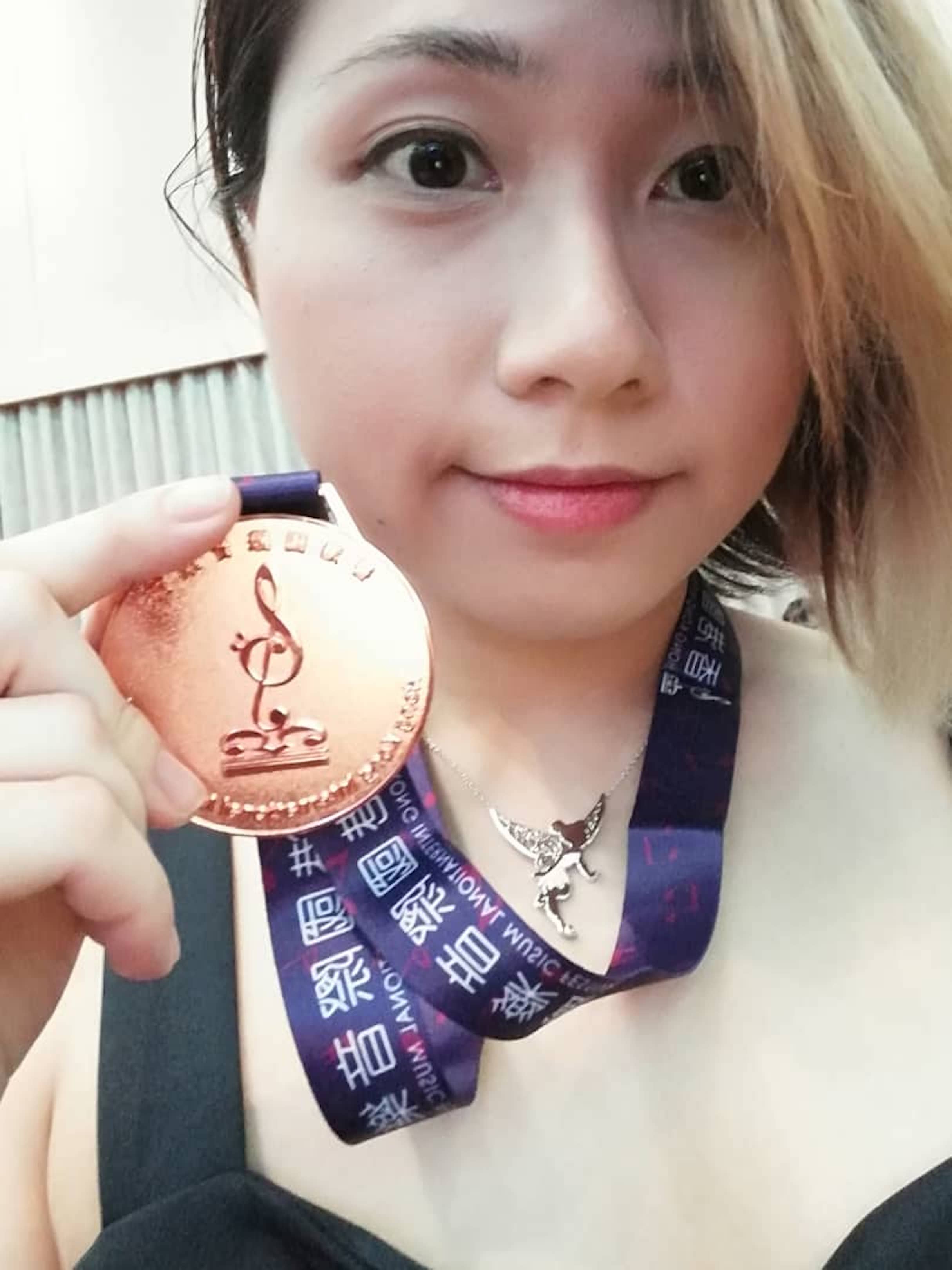 Congratulations to Miss Jin Loh's Singing Diploma (ATCL) music student, Alyson Ng, for winning in the recent 2018 Year "5th Hong Kong International Music Festival 2018 Music Competition". Alyson Ng won Bronze Medal (3rd Prize) in the Malaysia region. This is her first time taking part in a singing competition. Alyson Ng is selected to represent Malaysia to compete in the final round singing competition in Hong Kong. However unfortunately Alyson is unable to travel to Hong Kong during the final round competition in Hong Kong... 

Miss Jin Loh's Piano Diploma Students Represented Malaysia and Won in International Piano Competition


Miss Jin Loh's ABRSM (UK) Practical Music Student High Distinction Exam Result 144/150 marks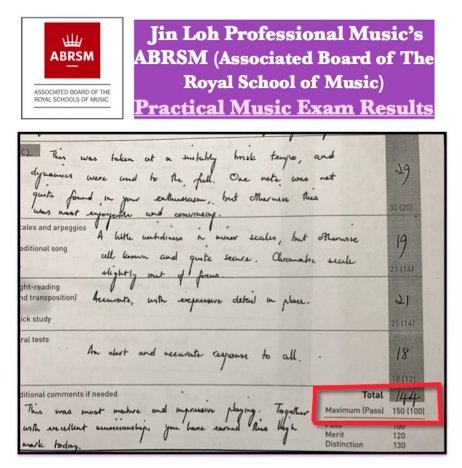 ABRSM (UK) High Scorer's Music Result
High Distinction 144/150 marks
Distinction: 130-150 marks
Merit: 120-129 marks
Pass: 100-119 marks
~ Miss Jin Loh's music student was specially invited by ABRSM (UK) to perform in ABRSM High Scorer's Music Concert.

Year of 2018 Miss Jin Loh's Trinity College London (UK) Singing Students Exam Results - All High Distinctions 95/100 Marks and 91/100 marks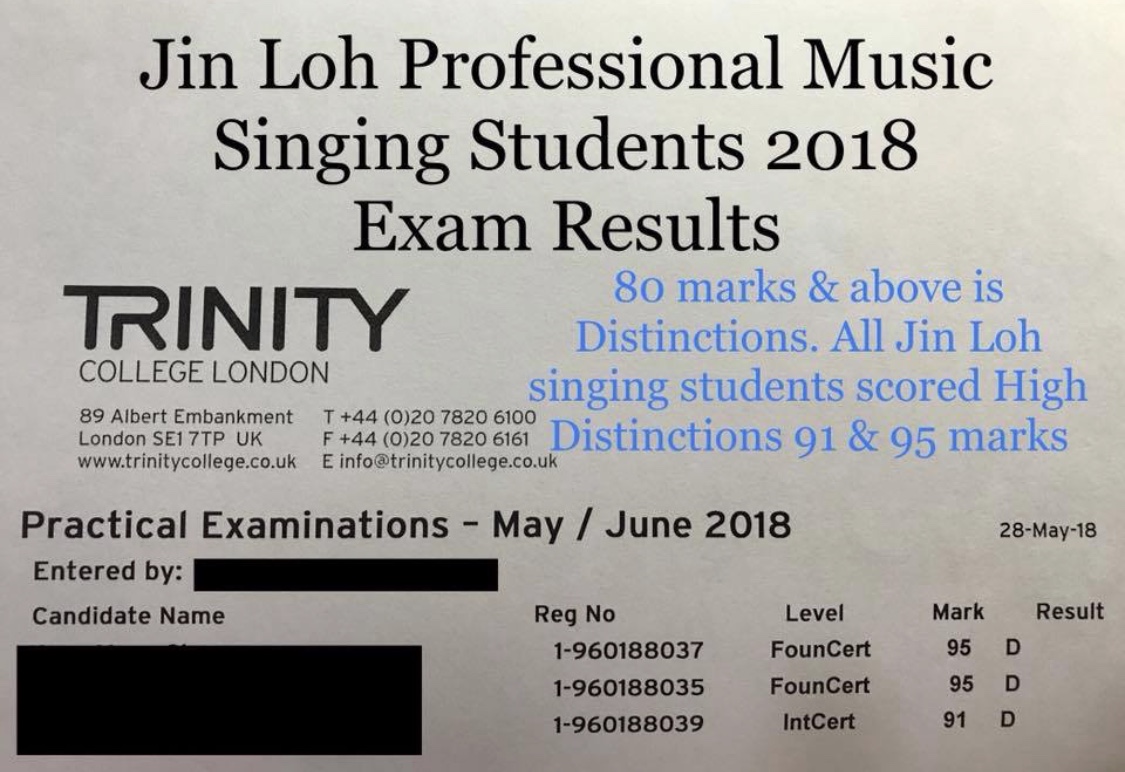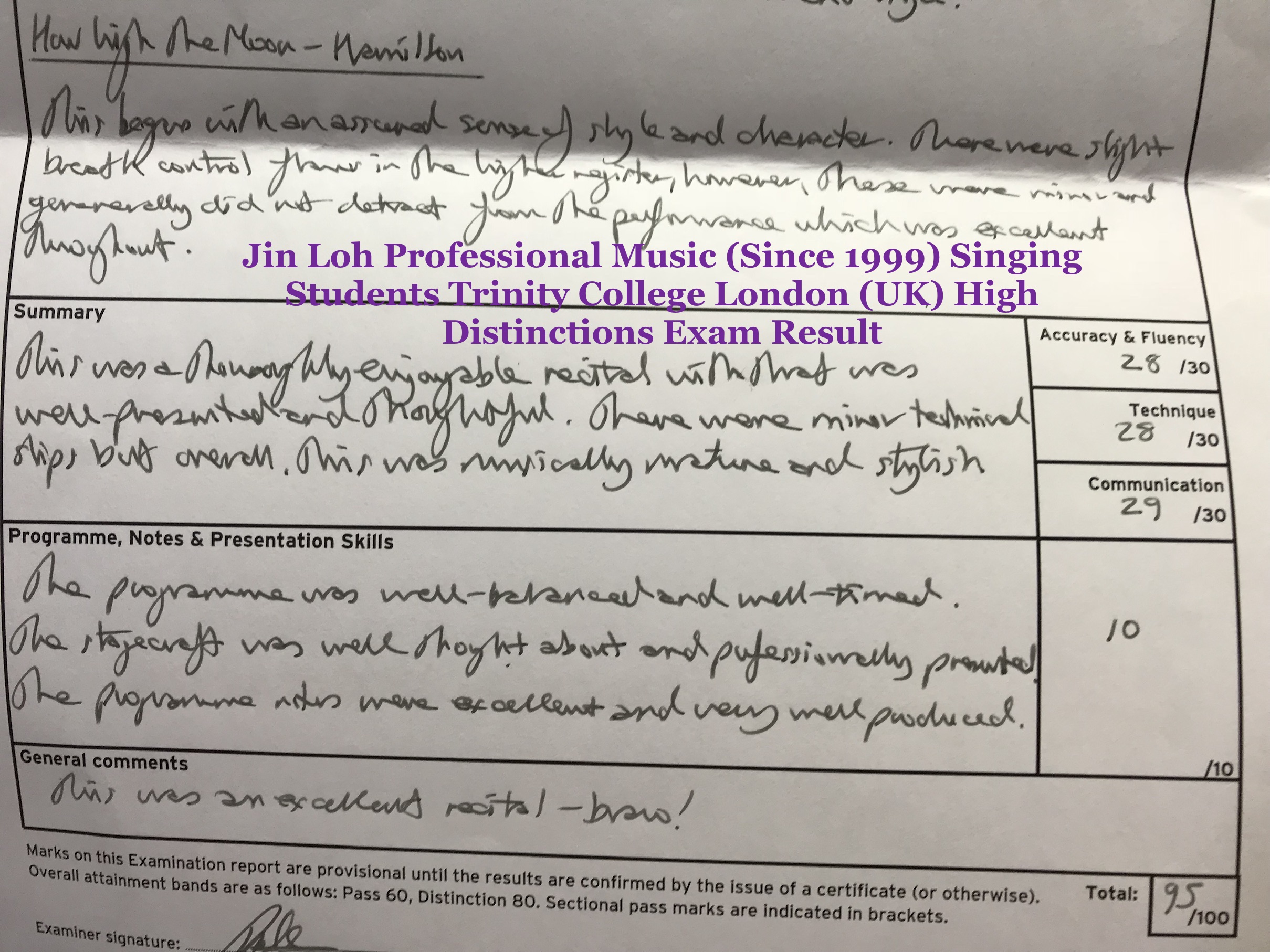 Trinity College London (UK) Singing May 2018 Exam Result
100% pass with High Distinction 
Distinction: 80 marks and above
Pass: 60-79 marks
All Miss Jin Loh's singing students scored High Distinctions 95/100 marks and 91/100 marks.