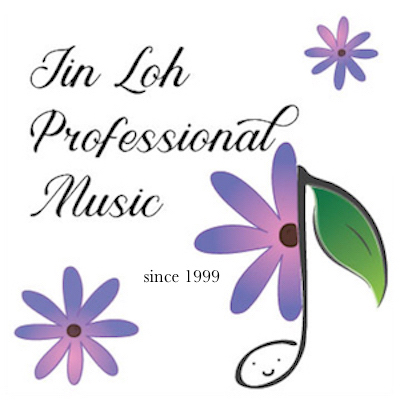 About Ms. Jin Loh
♪ Ms. Jin Loh is an international music coach/teacher. She trains international music students from different countries.
♪ Ms. Jin Loh holds a Bachelor Degree (Hons) in Professional Music (UK). 
♪ She was accepted into the Dean's List for 5 semesters. 
♪ Ms. Jin Loh has been teaching music for 21 years.
♪ She plays and teaches 6 musical instruments: singing/vocal; cello; classical and jazz piano; flute; electon (electric organ) and guzheng (chinese instrument)
♪ For few years, Ms. Jin Loh's music students scored High Distinctions in Trinity London College (UK) music exams. (Eg. 95/100, 94/100 marks)
♪ Ms. Jin Loh received few Letters of Commendations/Appreciations from Trinity College London (UK) and ABRSM (UK) for producing outstanding music students who scored one of the highest marks in the whole country.

♪ Her students won in various National and International Music Competitions.