♪  Miss Jin Loh's Students Achievements (^^)  ♪
---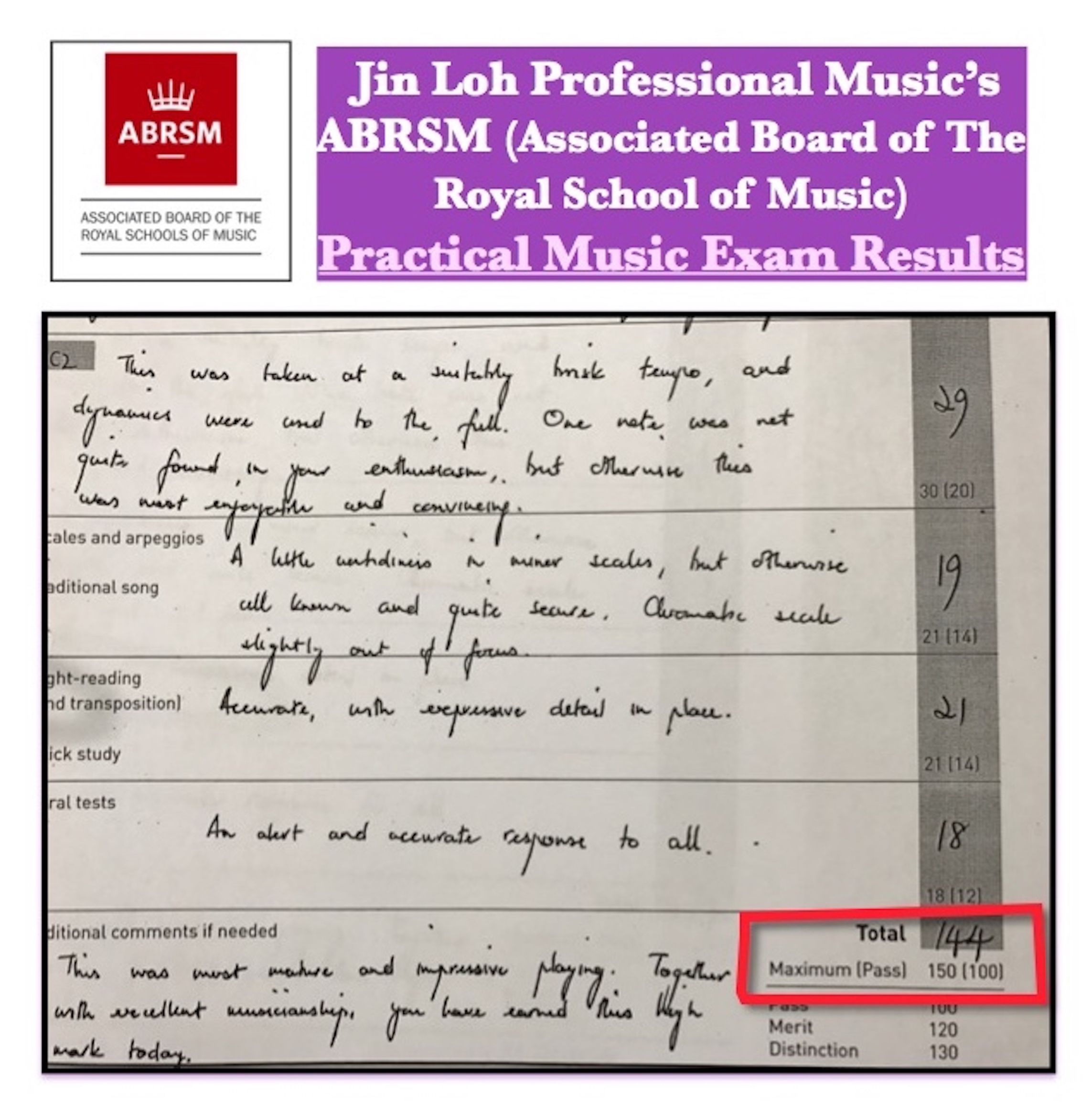 Miss Jin Loh's Music Student's ABRSM High Distinction Practical Music Result 144/150 marks
---
April 2017 ABRSM Practical Music Exam Results: All Miss Jin Loh's students scored Distinctions (130 & above/150 marks), except 2 students scored Merits (124 & 127)


March 2017ABRSM Music Theory ExamResults:All Distinction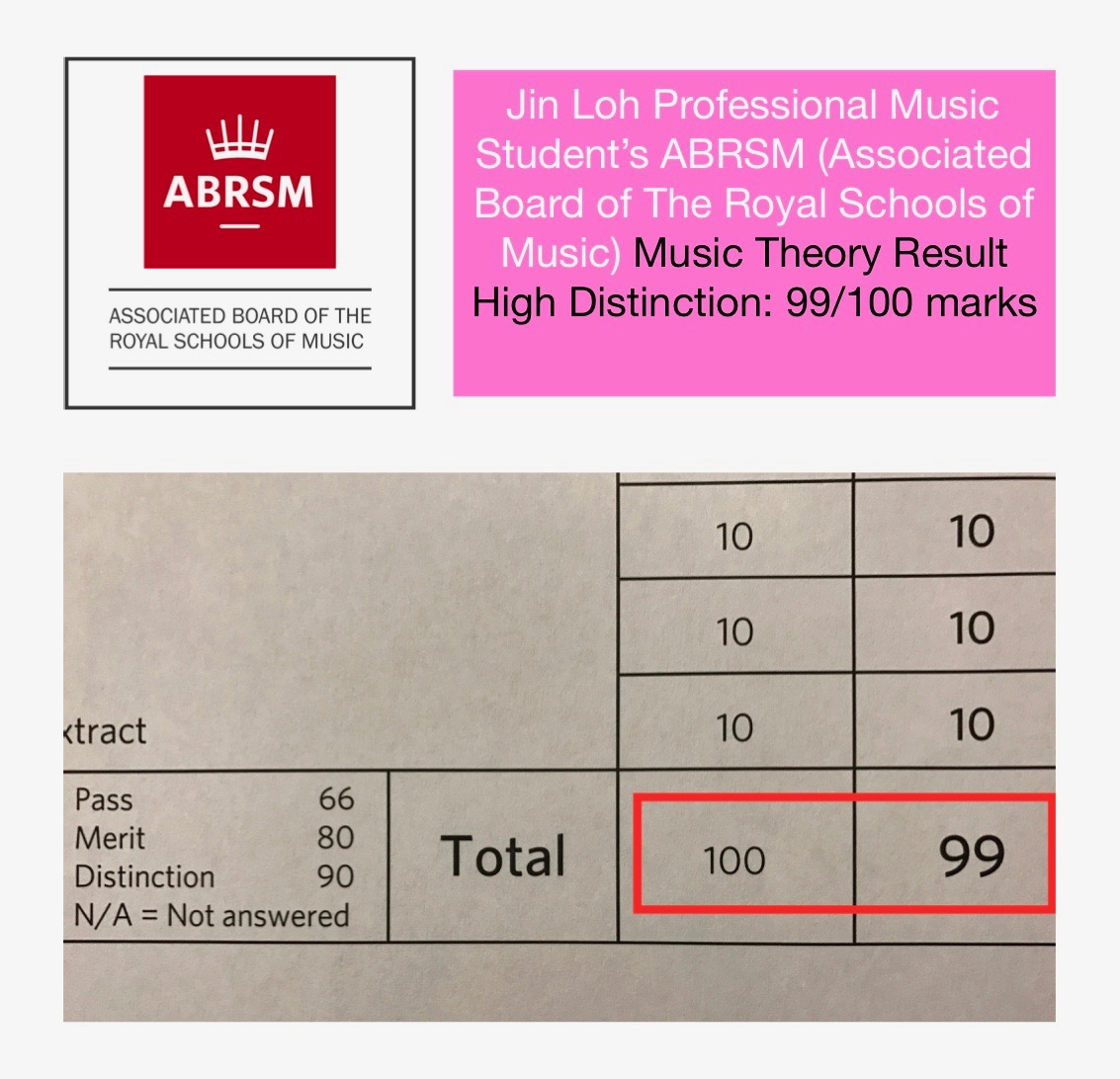 Miss Jin Loh's Music Student's ABRSM High Distinction Music Theory Result 99/100 marks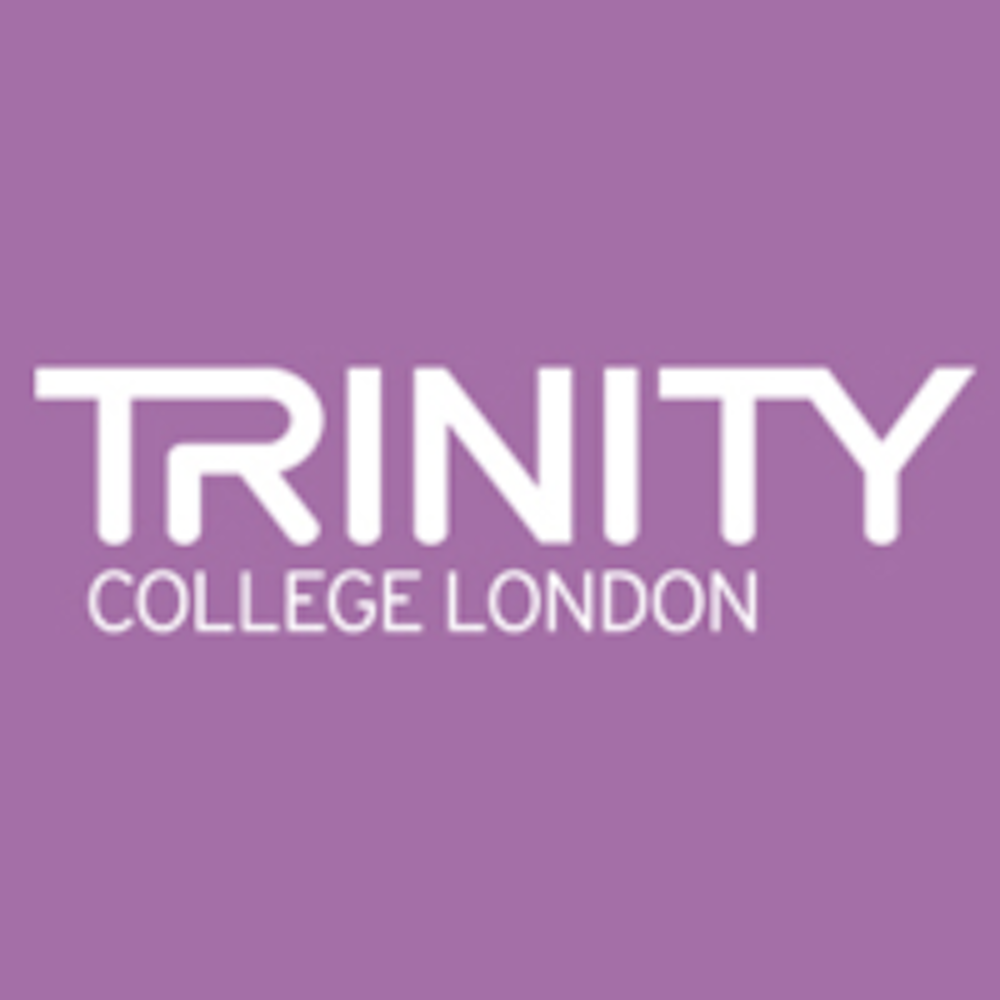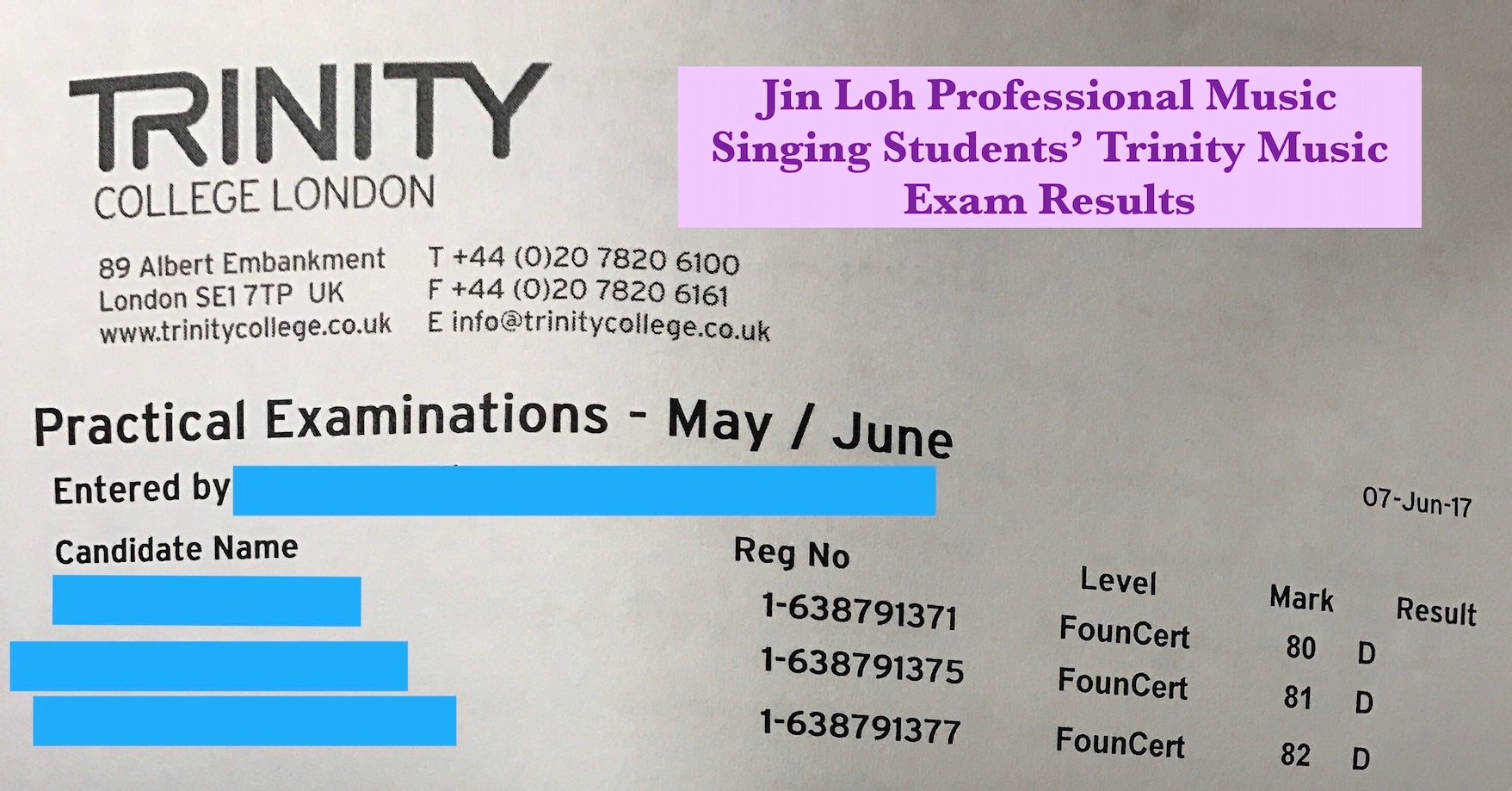 May/June 2017 Trinity College London Singing Exam Results: All Miss Jin Loh's singing/vocal students scored Distinctions (80 marks & above/100). Programme Notes scored full marks 10/10 except one student scored 9/10 marks.
60-79 marks/100 = Pass
80 & above marks/100 = Distinction
---
---
Malaysia Japanese Newspaper "Nangoku Shimbun" 

(

南国新聞)




 Article on Miss Jin Loh's Music Teachings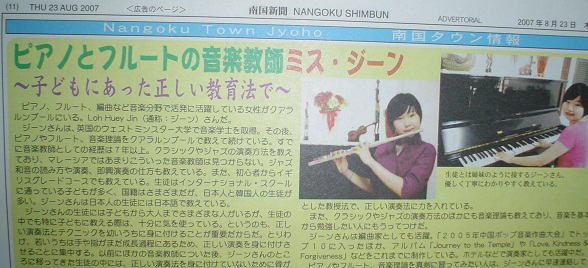 The Malaysia Japanese newspaper "Nangoku Shimbun" (南国新聞) had an interview, write up article on Miss Jin Loh's music teachings. The article was published on 23 August 2007. Miss Jin Loh studied 7 years of Japanese language. She speaks Japanese and teaches Japanese students in Malaysia.
*****************************************************************************************



Music is Love.

Love is Music

~ Jin Loh