♪  Miss Jin Loh's Students Achievements (^^)  ♪
---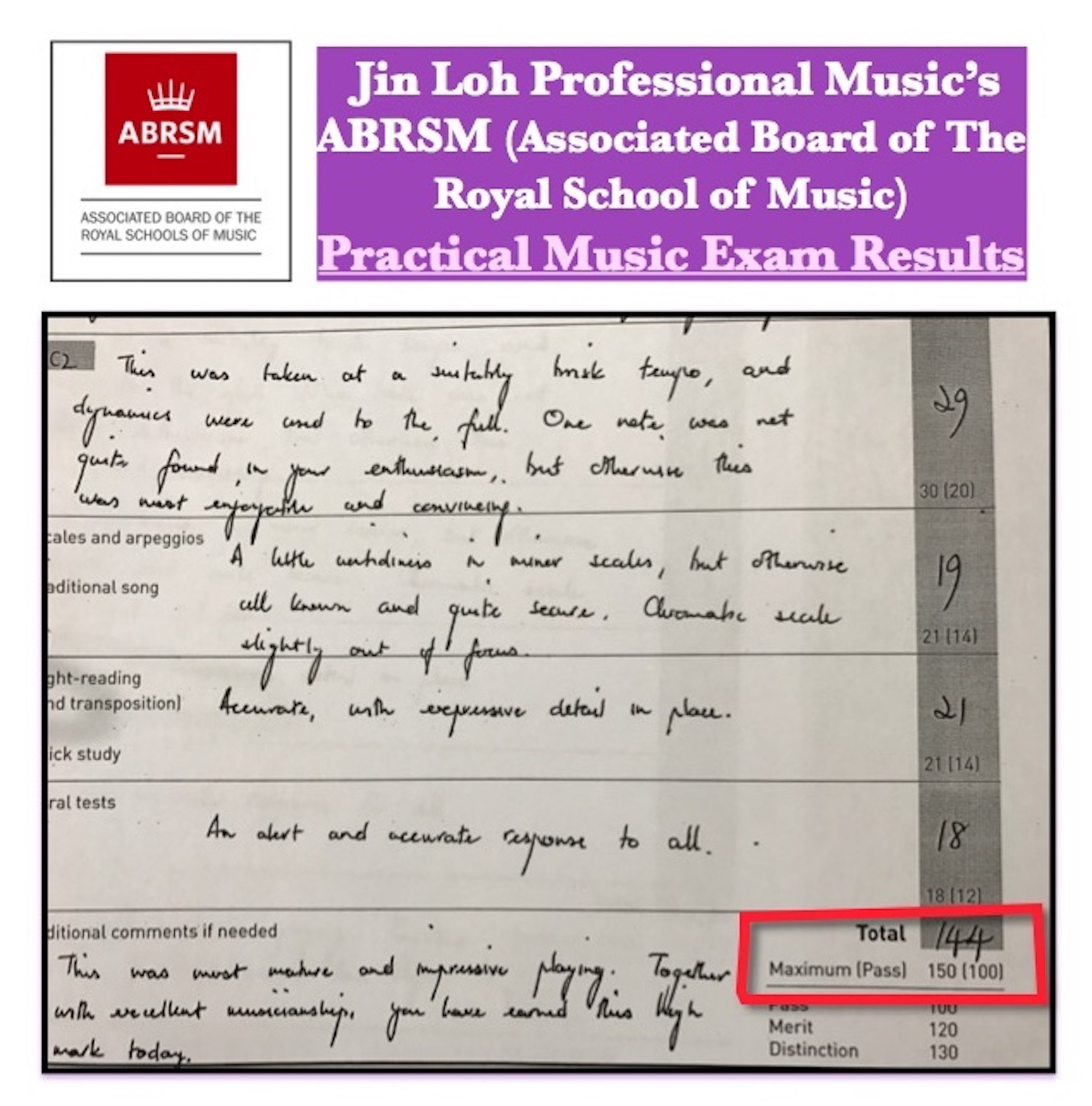 Miss Jin Loh's Practical Music Student High Distinction Result 

ABRSM (UK) High Scorer's Music Result
High Distinction 144/150 marks
Distinction: 130-150 marks
Merit: 120-129 marks
Pass: 100-119 marks
~ Miss Jin Loh's music student was specially invited by ABRSM (UK) to perform in ABRSM High Scorer's Music Concert.

Miss Jin Loh's Music Theory Student Result 

ABRSM (UK) Music Theory March 2018 Result
100% pass with Distinction 
Distinction: 90-100 marks
Merit: 80-89 marks
Pass: 67-79 marks
Congratulations to Grade 6 ABRSM Music Theory student for scoring Distinction. For higher grades, for example Grade 6 onwards, the now 3 hours music theory papers are more challenging to score Distinction (90/100 marks and above) Well done student! 

April 2017 ABRSM Practical Music Exam Results:

All Miss Jin Loh's students scored Distinctions (130 & above/150 marks), except 2 students scored Merits (124 & 127)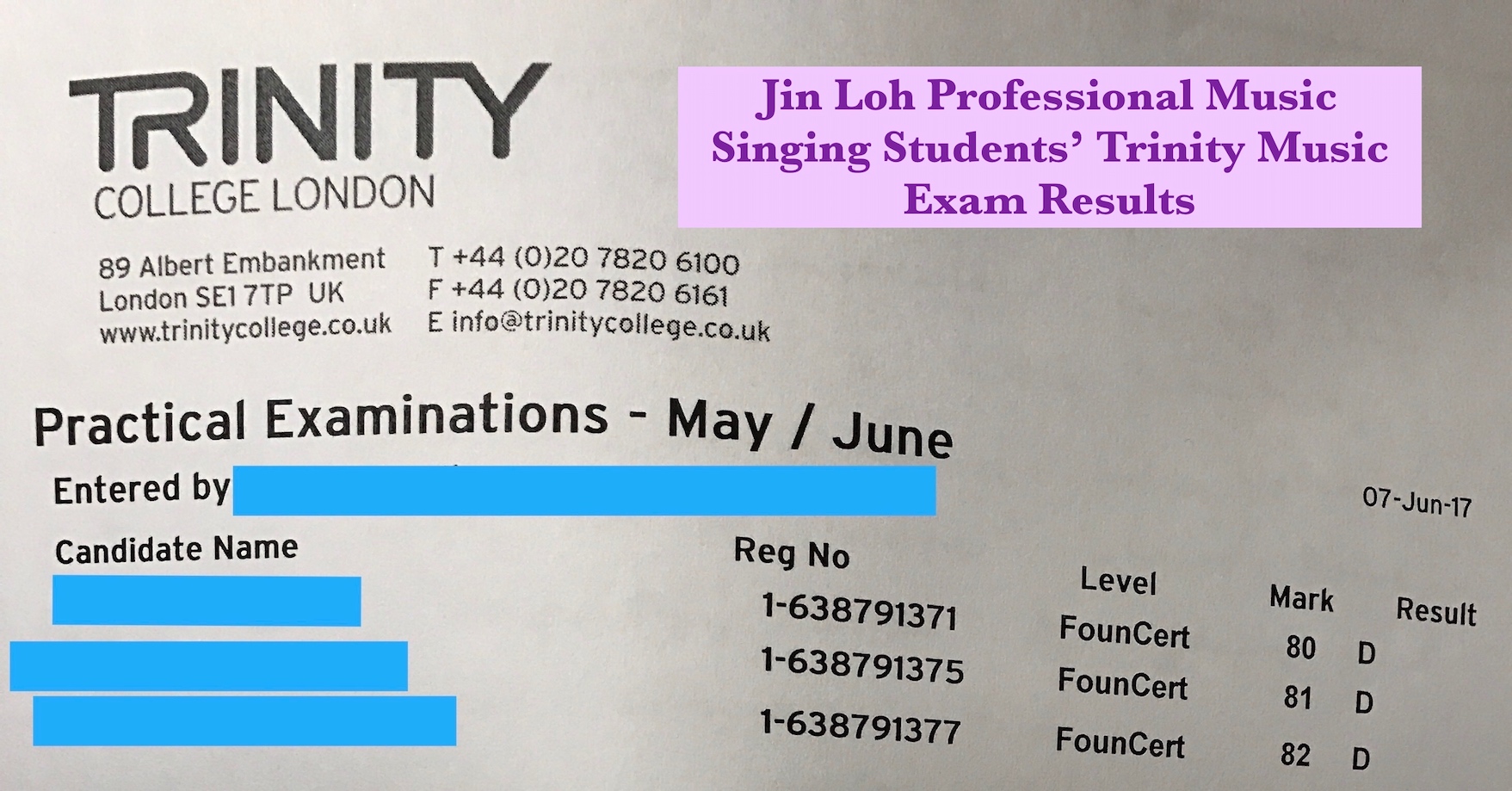 May/June 2017 Trinity College London (UK) Exam Results : 
All Miss Jin Loh's singing students scored Distinctions (80 and above/100 marks). 

---