Ms Jin Loh's Professional Online Music Lessons




Teaching Devices/

Demo
Ms Jin Loh's music lessons are all online music lessons. Ms Jin Loh conducts professional and effective online music lessons by using all brand new professional Apple devices, eg. 27 inches iMac desktop computer, iPad Pro 12.9 inches (M1 Chip), iPhone..etc.

27 inches iMac Desktop Computer

The new 27 inches Apple iMac Desktop Computer that Ms Jin Loh uses to teach her online music students has 5K Retina display with True Tone Technology.
It also has professional studio quality speakers and studio quality microphone. 
With this big and wide 27 inches Apple iMac desktop computer, Ms Jin Loh is able to see her student's playing very clearly. Ms Jin Loh's online students can also see and hear her explanation and playing demonstration...etc very clearly.

iPad Pro 12.9 inches (M1 Chip)

Ms Jin Loh uses the new Apple iPad Pro 12.9 inches (M1 Chip) device as her 2nd Teaching Device to teach her professional online music lessons.

Extra External Webcams to Zoom In During Online Demonstrations & Explanations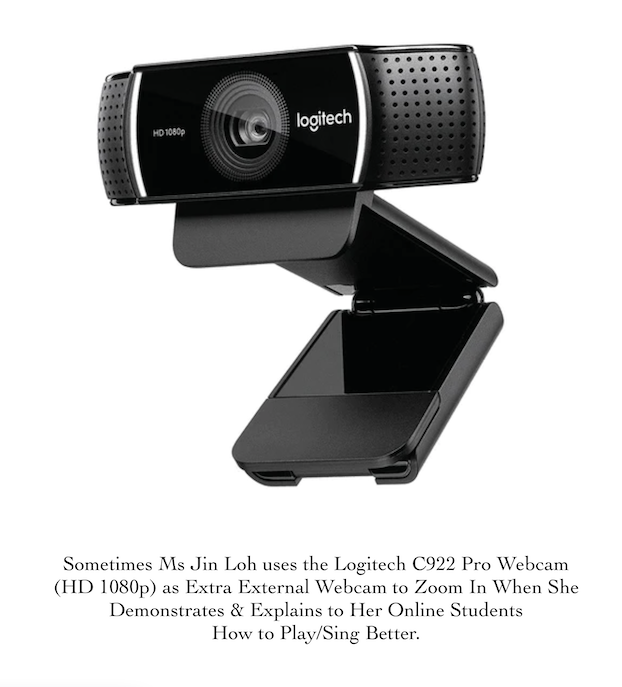 Ms Jin Loh uses extra external webcams, eg. Logitech C922 (1080p), Logitech C930 External Webcams (1080p), to zoom in for her online students to see clearer, while Ms Jin Loh demonstrates and explains how to play/sing better to her online students.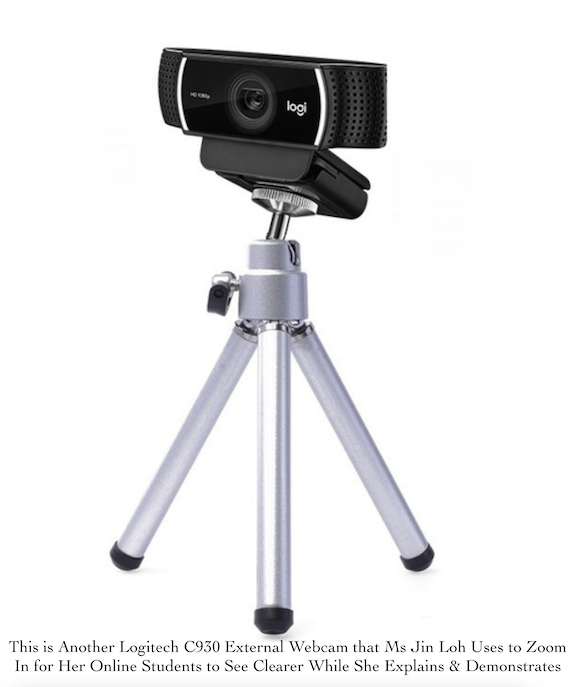 ---
---
---
Combining Technology in Music Education
---
Ms Jin Loh's Online Singing Lessons Demo 

---
Ms Jin Loh's ABRSM Grade 8 Music Theory Online Lesson Using New Music Technology
---
---
Ms Jin Loh's Online Music Theory Lesson Teaching Demo 

---
---
Ms Jin Loh's 100% Online Students' Scored Distinctions in Their ABRSM (UK) Music Exams 
---