♪  Miss Jin Loh's Students Achievements (^^)  ♪
---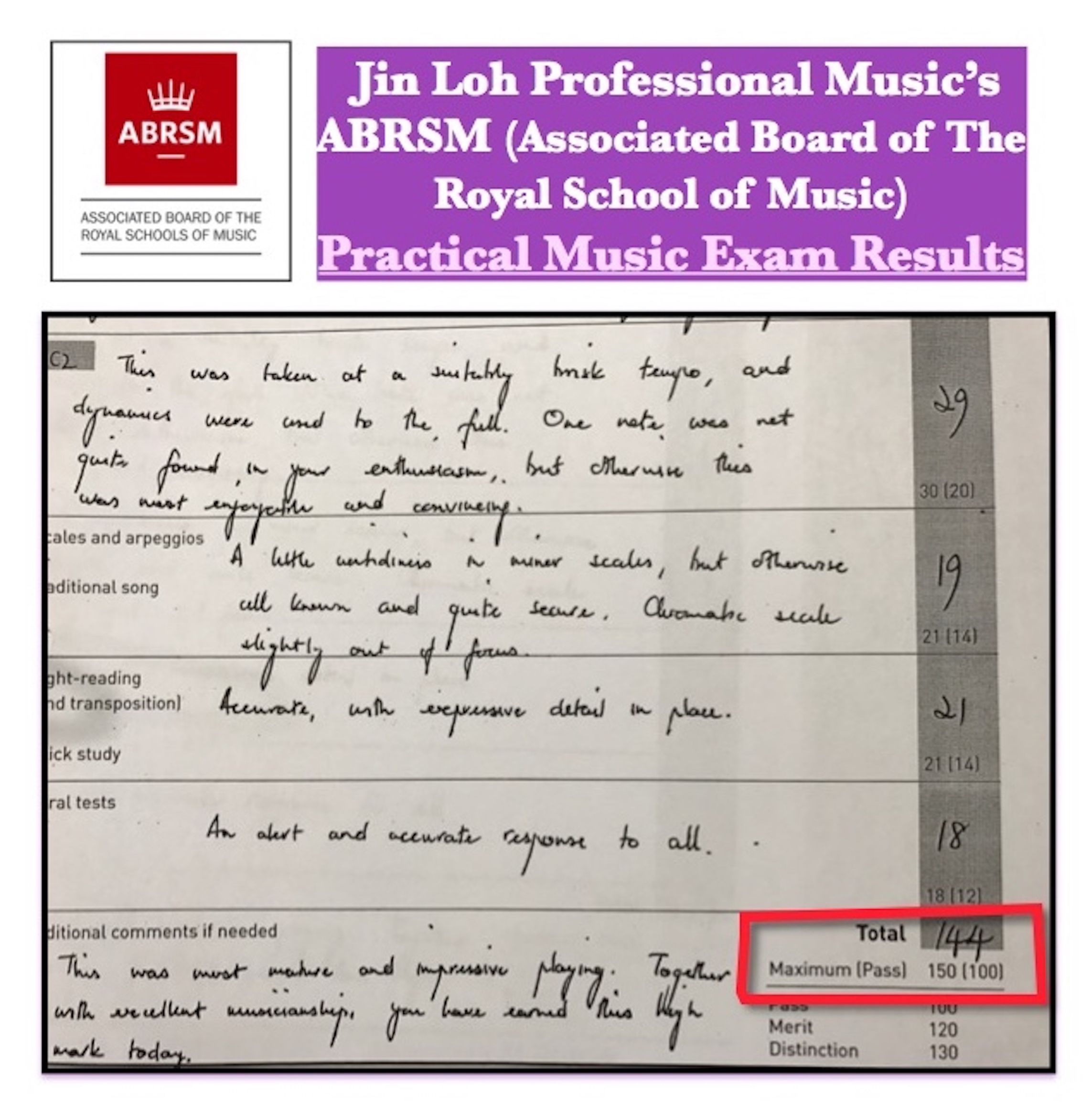 Miss Jin Loh's Music Student's ABRSM High Distinction Practical Music Result 144/150 marks
---
April 2017 ABRSM Practical Music Exam Results: All Miss Jin Loh's students scored Distinctions (130 & above/150 marks), except 2 students scored Merits (124 & 127)


March 2017ABRSM Music Theory ExamResults:All Distinction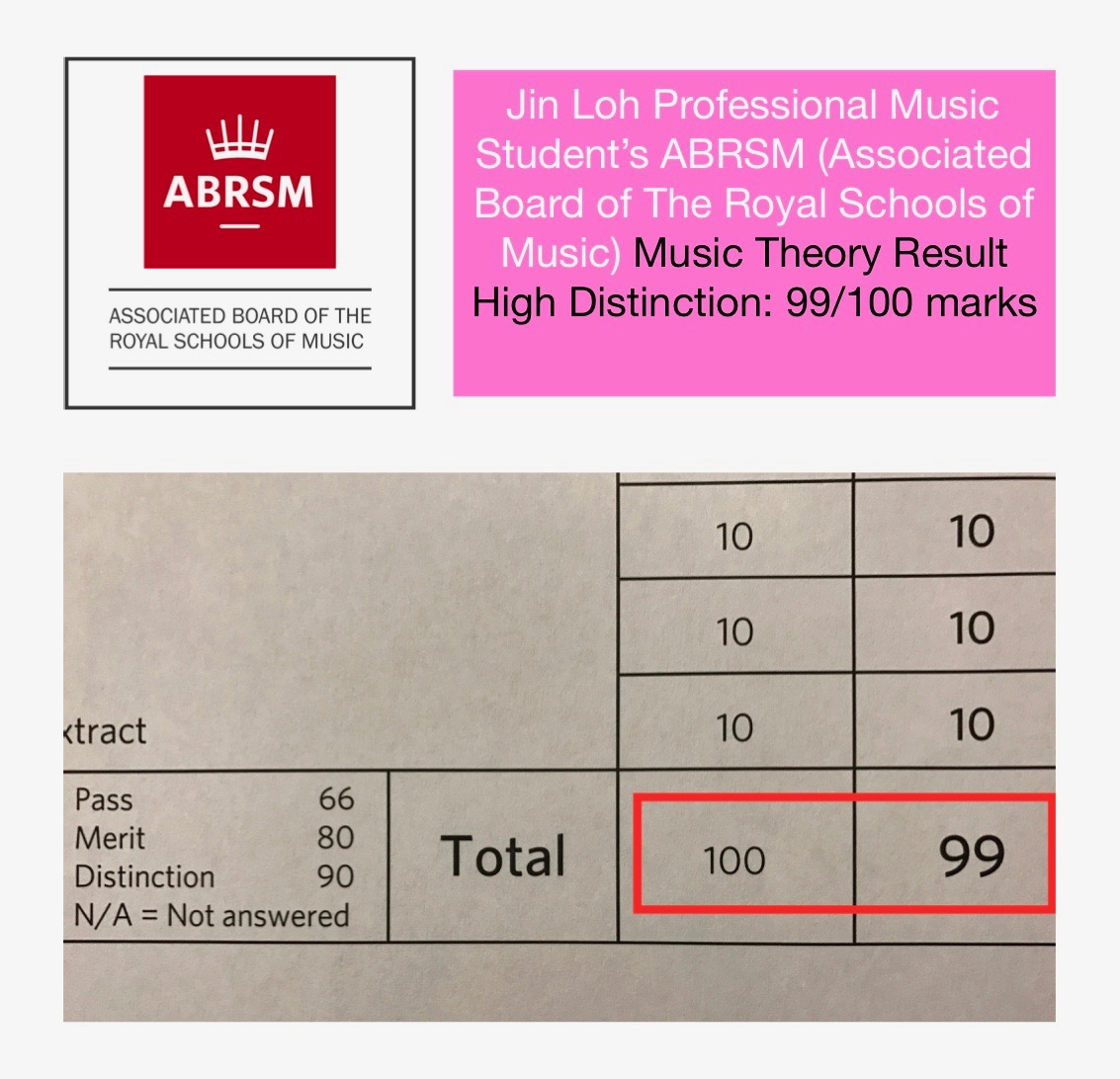 Miss Jin Loh's Music Student's ABRSM High Distinction Music Theory Result 99/100 marks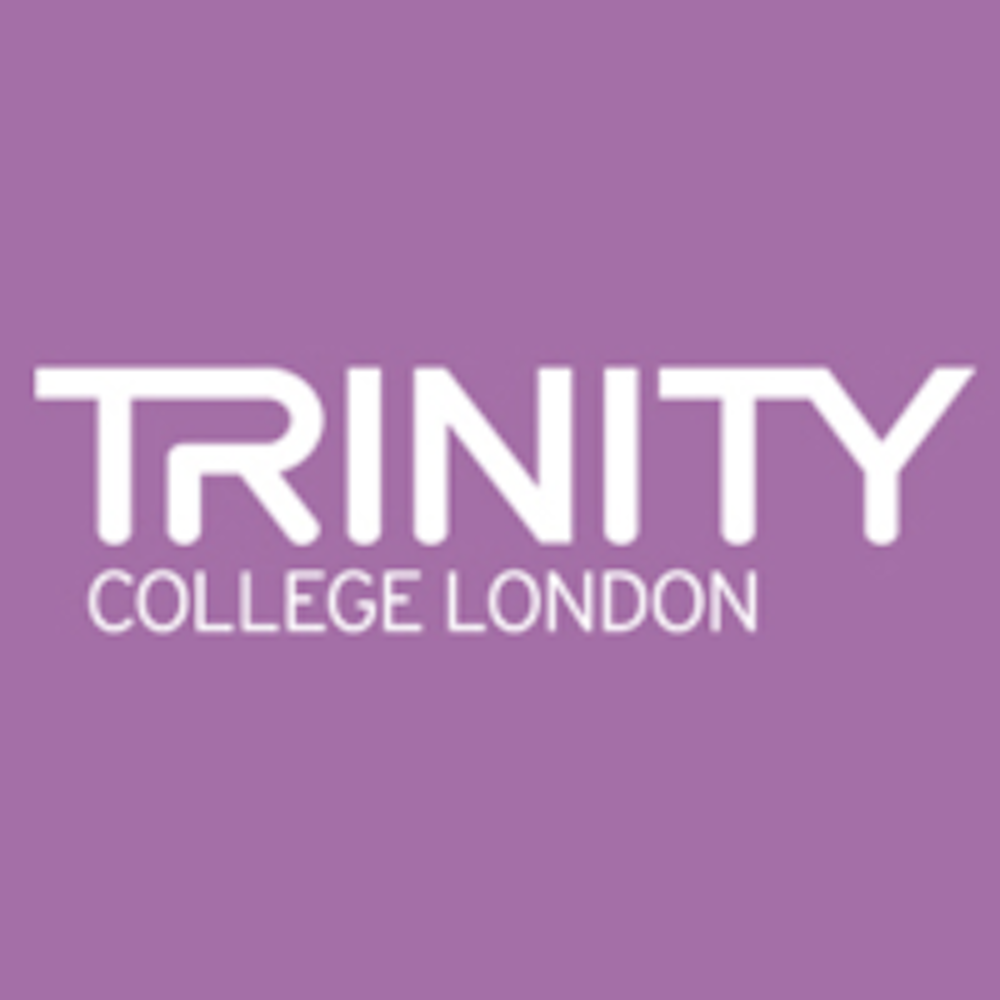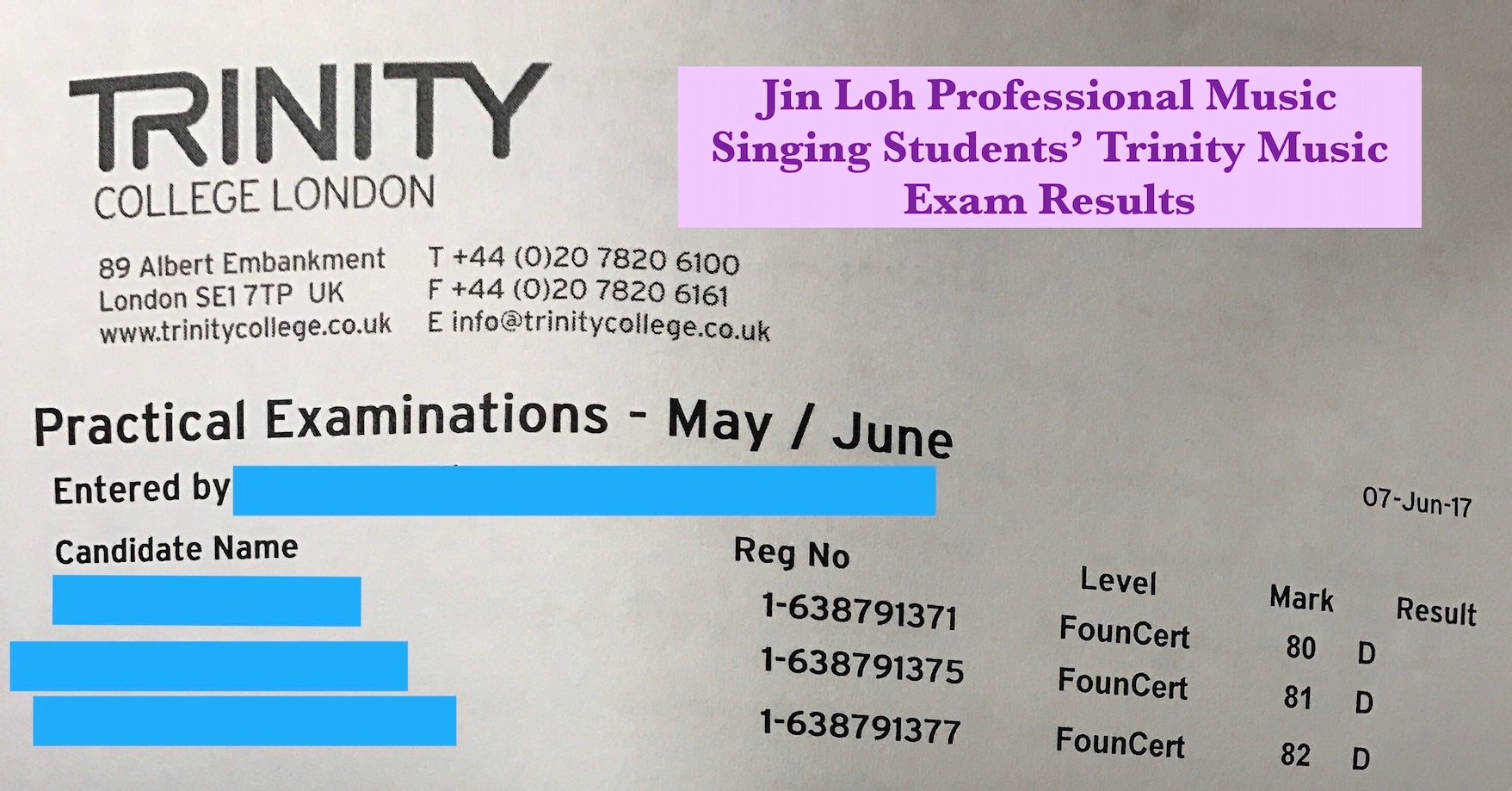 May/June 2017 Trinity College London Singing Exam Results: All Miss Jin Loh's singing/vocal students scored Distinctions (80 marks & above/100). Programme Notes scored full marks 10/10 except one student scored 9/10 marks.
60-79 marks/100 = Pass
80 & above marks/100 = Distinction
---
---
Guzheng Teacher/Instructor 古筝老师 in Malaysia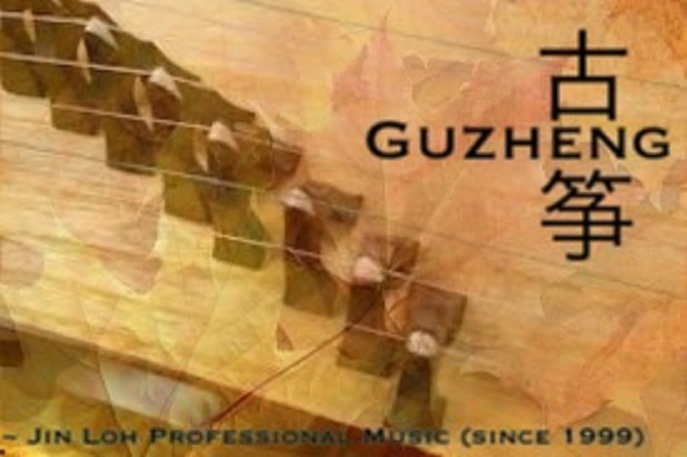 Guzheng 古筝 teacher/instructor in Damansara Heights, Hartamas Heights, Bangsar, Petaling Jaya (P.J.), Kuala Lumpur Golf & Country Club (KLGCC), Sri Hartmas, Desa Sri Hartamas, Mon't Kiara, , KLCC, Taman Tun Dr. Ismail (TTDI), Bandar Utama and Kuala Lumpur (K.L.) areas in Malaysia
---
Miss Jin Loh is a qualified Guzheng  古筝 (Chinese musical instrument) teacher/instructor in Malaysia.
She has taken various Guzheng  古筝 international exams from the Examination Board Of Central Conservatory of Music Beijing , China.
Miss Jin Loh has studied under a few Guzheng award winning Guzheng instructors. Some of her instructors had studied under Guzheng masters in China. 
Besides being a Guzheng teacher/instructor, Miss Jin Loh is also an experienced Classical, Contemporary/Jazz music instructor/teacher in Malaysia. She holds a Bachelor Degree (Hons) in Professional Music (UK).
With many years of studies and formal training received in both Western and Chinese music, Miss Jin Loh is an experienced Western and Chinese music instructor/teacher in Malaysia. She teaches and explains Guzheng 古筝 lesson/class using her music knowledge in Western and Chinese music.
♪ Click Here to Read About Guzheng History and Different Guzheng Schools/Playing Styles♪



Music is Love.

Love is Music

~ Jin Loh