About Jin Loh 
Professional Music ~ since 1999
---
For 3 Consecutive Years (2017, 2018, 2019) , Ms. Jin Loh's Students are Trinity College London Music Exam's High Scorers. Her Students Scored One of the Highest Exam Marks Throughout the Whole Year, Throughout the Whole Country.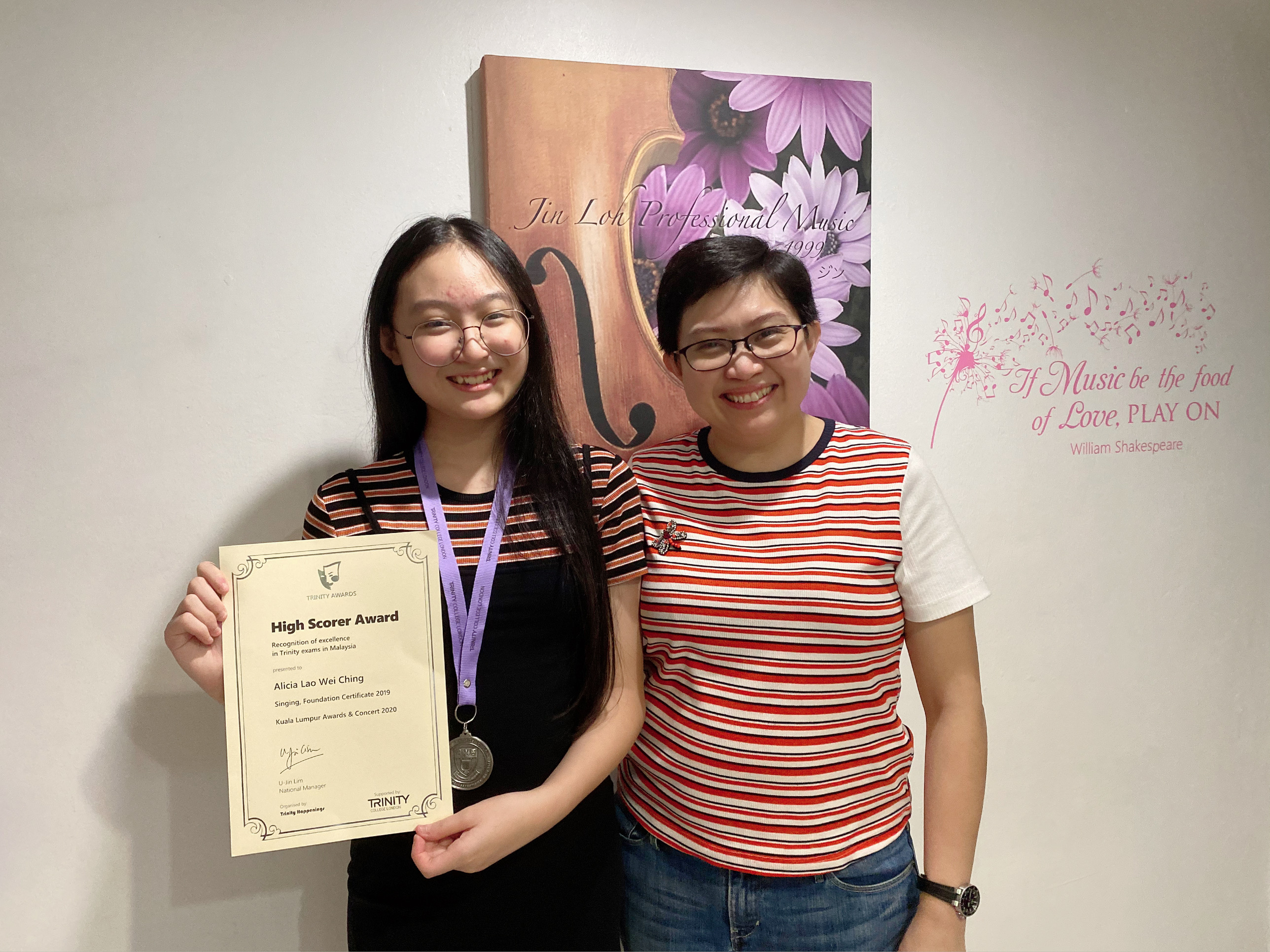 Alicia Lao (on the left) is Trinity College London High Scorer for Singing Exam 2019. She scored highest singing mark in 2019 exam throughout the whole year of 2019 in the whole country. Alicia scored 94/100 marks.
Celine See (on the right) is Alicia Lao's mother, also Trinity College London High Scorer for Singing exam. Celine scored the 2nd highest mark in 2018 year.
Both Alicia and Celine are Ms. Jin Loh's singing students.
---
How to Tune Gu Zheng?如何调古筝?
A Guzheng Tuning Guide in English
by Miss Jin Loh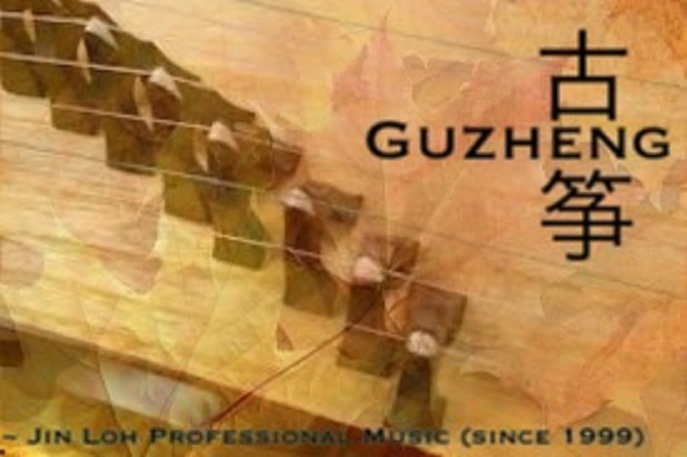 ---
Miss Jin Loh's Music Video Tutorial on

How to Tune a Guzheng?(如何调古筝英文版)

All my guzheng beginner students learn how to tune guzheng in my guzheng classes.
However, sometimes I received emails from other Guzheng students from other places asking for help if they could send their Guzheng over to me for tuning.
Therefore, I decided to do a video demonstration on how to tune a guzheng for the benefit of other guzheng students who may need help in tuning their guzhengs. :)
It is always better to learn how to tune guzheng on our own. We may bring our guzhengs to music shops for tuning, but we will need to pay for the tuning service fees, which is often quite expensive. We also need to be parted with our dear guzheng for few days and won't be able to practice guzheng for few days...
So it is important for musicians to learn how to tune our own instruments. Actually, it is quite easy to tune a guzheng. :)
To tune a guzheng, you need to have a few things:-
1) Chromatic tuner/music tuner 
~ You may download a chromatic tuner or music tuner from your smart phone app store. Eg iPad, iPhone, Samsung..etc. 
OR
~ You may get a chromatic tuner or digital chromatic tuner from any music shops. Any chromatic tuner will do. No need to get a special guzheng tuner. If you play for example guitar or violin, you may use the same chromatic tuner to tune your guzheng.
2) A guzheng tuning hammer
~ This guzheng tuning hammer is given free or comes together when we purchase our guzheng. It is normally kept inside the "box" on the right hand side of our guzheng. Try opening the box on your right side of your guzheng, if you can't find your tuning hammer... :)
3) Learn about the chromatic 12 tones/notes used in chromatic tuner.
4) Learn about your 5 Guzheng tuning notes.
5) Patience...
~ Try to allocate more time to tune or adjust your guzheng especially when you are trying to tune the first time.
~ The more you tune your guzheng, you will get better and faster. :)

Our guzheng is tuned in pentatonic 5 note (12356/Do Re Mi So La) scale system. But we need to know the 12 note system in western music to tune our guzheng. Because the chromatic tuner display 12 note Western music system.
Guzheng in D Major is tuned in:
1 (DO = D note displayed on tuner),
2 (RE = E note displayed on Tuner),
3 (FA= F# note displayed on Tuner),
5 (SO = A note displayed on Tuner),
6 (LA = B note displayed on Tuner)
Chromatic 12 note Western Music System Display On Chromatic Tuner
C,      C#/Db,      D,      D#/Eb,      E,      F,      F#/Gb,      G,      G#/Ab,      A,      A#/Bb,      B
(After B it goes back to C, C#.. again but in higher pitches)
---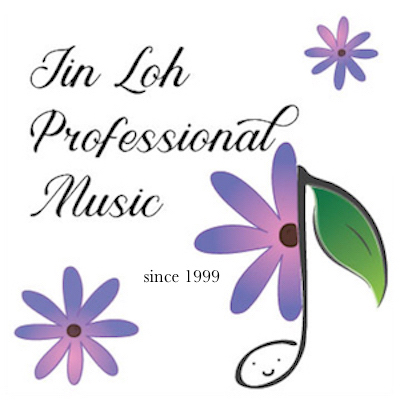 About Ms. Jin Loh
♪ Ms. Jin Loh is an international music coach/teacher. She trains international music students from different countries.
♪ Ms. Jin Loh holds a Bachelor Degree (Hons) in Professional Music (UK). 
♪ She was accepted into the Dean's List for 5 semesters. 
♪ Ms. Jin Loh has been teaching music for 21 years.
♪ She plays and teaches 6 musical instruments: singing/vocal; cello; classical and jazz piano; flute; electon (electric organ) and guzheng (chinese instrument)
♪ For few years, Ms. Jin Loh's music students scored High Distinctions in Trinity London College (UK) music exams. (Eg. 95/100, 94/100 marks)
♪ Ms. Jin Loh received few Letters of Commendations/Appreciations from Trinity College London (UK) and ABRSM (UK) for producing outstanding music students who scored one of the highest marks in the whole country.

♪ Her students won in various National and International Music Competitions.

---



Music is Love.

Love is Music

~ Jin Loh